Meet the Latch onto Health Team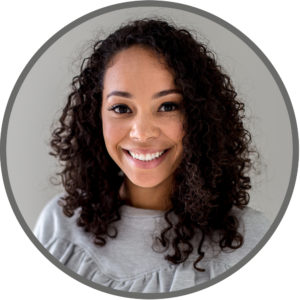 Christina Deleon, Founder & Owner
Virtual only, contact for In-person

Christina uses her expertise in nutrition, pregnancy, and fitness to help women achieve their health goals and improve their overall wellbeing. She was inspired to become a health advocate at an early age while caring for the children her parents fostered. It was the spark that led to her dedication to women's health. Christina is a certified nutritionist, lactation consultant, birth doula, and postpartum doula with more than 15 years of experience. When she isn't coaching or leading a workshop you can find her spending quality time with her family, enjoying the outdoors, making homemade non-toxic products or cooking with her famous sofrito.
Trainings & Certifications:
Certified Placenta Encapsulator, Woman's Choice Perinatal Services (2/23)
85-Hour Prenatal Yoga Teacher, Awakened Spirit Yoga (12/20)
200-Hour Registered Yoga Teacher, Yoga with Davina (10/20)
Prenatal Yoga Teacher, Black Orchid (9/20)
Board Certified Lactation Consultant, International Board of Lactation Consultant Examiners (6/18-Present)
Certified Level 1 USA Boxing Coach, USA Boxing (2/19)
Child Passenger Safety Technician, Safe Kids Worldwide (12/18-Present)
Babywearing Educator, Babywearing International (8/18-Present)
Certified Dancing for Birth Instructor, Dancing for Birth (5/18)
Certified Level 1 XC/Track & Field Coach, USA Track & Field (10/17)
Certified Birth Doula, DONA International (3/15-Present)
Certified Postpartum Doula, DONA International (3/12-Present)
Basic Life Support for Healthcare Providers, (CPR and AED), American Heart Association (10/13-Present)
Registered Dietitian-Nutritionist eligible, Academy of Nutrition and Dietetics (8/12-Present)
Certified Lactation Counselor, The Academy of Lactation Policy and Practice (1/12-12/20)
Education:
Master of Science: Dietetics and Nutrition, Florida International University, Miami, Florida

Thesis: "Reading Level of Internet Men's and Women's Nutrition Education Materials"

Dietetic Internship, Florida International University, Miami, Florida

Clinical rotation (acute care): University of Miami Hospital, Miami, Florida

Clinical rotation (long term care): East Ridge Retirement Village, Miami, Florida

Community rotation: Milestones in Recovery, Cooper City, Florida

Food service rotation: Health South Rehabilitation Hospital, Sunrise, Florida

Bachelor of Science: Dietetics, Minor: Spanish, New Mexico State University, Las Cruces, New Mexico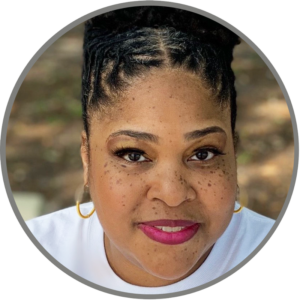 Tawana Johnson, Certified Birth & Postpartum Doula
Virtual & In-person

Tawana is a Certified Birth and Postpartum doula with additional training as a Master Herbalist, herbal medicine in pregnancy, prenatal massage, infant reflexology, and belly binding. She is a mother of four and has been providing care to women and families for over 20 years. She has a passion for helping women navigate through the dynamics of pregnancy and breastfeeding, being an advocate, and providing evidence-based information.
Tawana uses her various talents and experiences to assist women and their families during pregnancy, birth, and postpartum. Every woman deserves to be supported and have a safe and empowering experience.
Trainings & Certifications:
Certified Birth Doula, Madreilla (11/16-Present)
Massage for Laboring Women, Madreilla (11/16-Present)
Certified Postpartum Doula, Madreilla (12/16-Present)
Basic Life Support CPR and AED, American Heart Association (3/96-Present)
Master Herbalist, IOA (7/19-Present)
Vaginal Steam Facilitator, Natural Skincare Chick LLC (4/20-Present)
Pregnancy and Postpartum Herbs & Nutrition, Divine Birth and Wisdom (4/20-Present)
Postpartum Belly Binding, La Matriz Birth (9/20-Present)
TENS for Labor, Doulaversity (6/21-Present)