Meet the Latch onto Health Team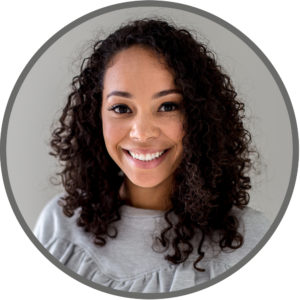 Christina Deleon, Founder & Owner
Virtual only, contact for In-person

Christina uses her expertise in nutrition, pregnancy, and fitness to help women achieve their health goals and improve their overall wellbeing. She was inspired to become a health advocate at an early age while caring for the children her parents fostered. It was the spark that led to her dedication to women's health. Christina is a certified nutritionist, lactation consultant, birth doula, and postpartum doula with more than 15 years of experience. When she isn't coaching or leading a workshop you can find her engaged in her church fellowship, enjoying the outdoors, making homemade non-toxic products or cooking another batch of her famous sofrito.
Trainings & Certifications:
85-Hour Prenatal Yoga Teacher, Awakened Spirit Yoga (12/2020)
200-Hour Registered Yoga Teacher, Yoga with Davina (10/2020)
Prenatal Yoga Teacher, Black Orchid (9/2020)
Board Certified Lactation Consultant, International Board of Lactation Consultant Examiners (6/18-Present)
Certified Level 1 USA Boxing Coach, USA Boxing (2/19-Present)
Child Passenger Safety Technician, Safe Kids Worldwide (12/18-Present)
Babywearing Educator, Babywearing International (8/18-Present)
Certified Dancing for Birth Instructor, Dancing for Birth (5/18-Present)
Certified Level 1 XC/Track & Field Coach, USA Track & Field (10/17)
Certified Birth Doula, DONA International (3/15-Present)
Certified Postpartum Doula, DONA International (3/12-Present)
Basic Life Support for Healthcare Providers, (CPR and AED), American Heart Association (10/13-Present)
Registered Dietitian-Nutritionist eligible, Academy of Nutrition and Dietetics (8/12-Present)
Certified Lactation Counselor, The Academy of Lactation Policy and Practice (1/12-Present)
Education:
Master of Science: Dietetics and Nutrition, Florida International University, Miami, Florida

Thesis: "Reading Level of Internet Men's and Women's Nutrition Education Materials"

Dietetic Internship, Florida International University, Miami, Florida

Clinical rotation (acute care): University of Miami Hospital, Miami, Florida

Clinical rotation (long term care): East Ridge Retirement Village, Miami, Florida

Community rotation: Milestones in Recovery, Cooper City, Florida

Food service rotation: Health South Rehabilitation Hospital, Sunrise, Florida

Bachelor of Science: Dietetics, Minor: Spanish, New Mexico State University, Las Cruces, New Mexico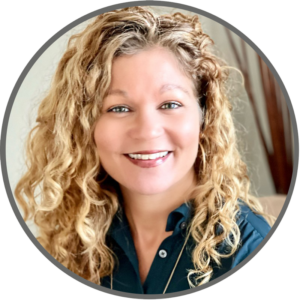 Diana Medina, Certified Doula & HypnoBirthing Provider
Virtual & In-person

Diana is a certified Doula, HypnoBirthing provider and prenatal/postnatal yogi. She believes in a non-biased/non-judgemental approach to childbirth. She believes in family-directed planning and in providing evidence-based information to any and all types of families in order for them to make informed decisions so they may have the birth they desire. She's married to an amazing man of 23 years and have 4 wonderful children; two of which she helped in raising and two she's birthed. She also have two precious grandbabies which she assisted in coming earthside.
Diana has always been interested in birth as long as she can remember. She always knew birth was an amazing process and wanted more than anything to be a momma. Diana was eager to seek a way of birth that was different from all she has heard while growing up. She wanted a more physiological way of childbirth, and discovered HypnoBirthing. After years of being the caregiver and mother, she has decided it was time to pursue her dream to care for and assist mothers/families in birthing their babies.
Trainings & Certifications:
Certified Birth Doula, HynoBirthing Institute 2/20-Present

Certified HynoBirthing Childbirth Educator, HynoBirthing Institute 2/20-Present

Basic Life Support CPR, First Aid and AED, American Red Cross 6/19-Present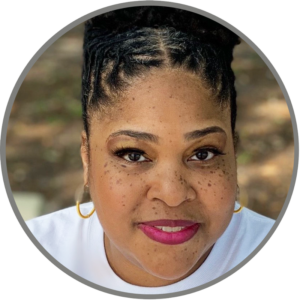 Tawana Johnson, Certified Birth & Postpartum Doula
Virtual & In-person

Tawana is a Certified Birth and Postpartum doula with additional training as a Master Herbalist, herbal medicine in pregnancy, prenatal massage, infant reflexology, and belly binding. She is a mother of four and has been providing care to women and families for over 20 years. She has a passion for helping women navigate through the dynamics of pregnancy and breastfeeding, being an advocate, and providing evidence-based information.
Tawana uses her various talents and experiences to assist women and their families during pregnancy, birth, and postpartum. Every woman deserves to be supported and have a safe and empowering experience.
Trainings & Certifications:
Certified Birth Doula, Madreilla 11/16-present 
Massage for Laboring Women, Madreilla 11/16-present 
Certified Postpartum Doula, Madreilla 12/16 – present 
Basic Life Support CPR and AED, American Heart Association 3/96-present
Master Herbalist, IOA 7/19-present 
Vaginal Steam Facilitator, Natural Skincare Chick LLC 4/20-present 
Pregnancy and Postpartum Herbs & Nutrition, Divine Birth and Wisdom 4/20-present 
Postpartum Belly Binding, La Matriz Birth 9/20-present 
TENS for Labor, Doulaversity 6/21-present